Blog pal Wholly Burble has tagged me for another round of the eight random things about me meme.

I wonder if I can come up with 8 more things to say about myself. Oh, who are we kidding, you all know that I love to talk about me.

1. I think there is nothing funnier in the world than the Three Stooges (Nyuk, Nyuk, Nyuk!) and I am laughing as I type this.




2. I have decided on the design for my next tattoo... and I have already started to sketch it out. It will incorporate these three crosses (and some scripture in Greek):



The Jerusalem Cross



The Cross of St John (The Knights Hospitaller)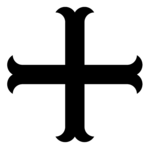 The Cross Moline (Knights Templar)

3. Every year, during the Christmas season, we go to the Smithsonian Museum of natural history, to see The Polar Express, in the Imax theater.




4. I could eat fish for dinner every day and never get tired of it.

5. I have read nearly a hundred books over the past several years, based solely on a random question that Mrs. Gunfighter once asked me. These are just some of them:




The Horatio Hornblower novels (there were around fifteen)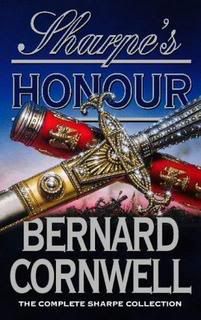 The Richard Sharpe novels (I believe there were twenty)




The Jack Aubrey/Stephen Maturin novels (there were twenty)




(and I believe that Russell Crowe really rocked the role of Jack, despite the idiot critics)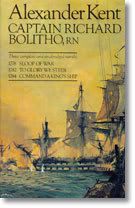 The Richard Bolitho novels (there are twenty seven, but I stopped at twenty four)




The Honor Harrington novels (there were seventeen and 6 spin-offs)



6. I would really like to go back to Germany for a visit.




(my old barracks is the bldg. on the right... I was on the second floor... the third window from the left)

7. I wish I had learned to play the violin, the cello, the guitar, and/or the piano.

8. My darkest fear is leaving this world unremembered.

I'm supposed to tag people at the end of this... but I know that many of you don't like these things... so, any one of you who are left handed (and therefore superior) should consider yourself tagged.