Since winter appears to have finally left us, I thought I would post the pictures that Olivia and I took on the (hopefully) final snow day (March 8th) for this winter.

Having any accumulation of snow in March is very rare for this area, so it was with real excitement that Olivia received the news that school had been cancelled for the day.

There wasn't much snow, and I wanted to make sure that she had a chance to play in the snow before it all melted, which most of it had by noon, so away we went.




As you can see, the grass is already peeking through the the snow, but there IS enough to make a snowball...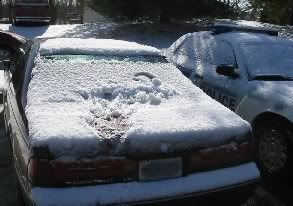 ...which was promptly thrown at Mrs. Gunfighter's car.

Although the snow wasn't very deep, there was enough for vigorous Snow Angel effort...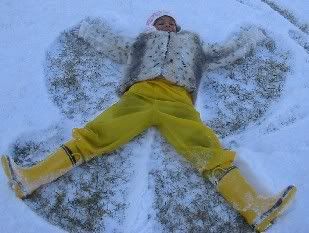 ...which paid of handsomely:




Olivia decided to make more snow angels...




...and proudly said: "Look, Daddy, it's our family! The big one is you."


Everybody say it with me: "Awwwwwwwwwwww!"