A while back, I posted a series of pictures showing what a computer CPU looked like before and after I shot it with my pistol, and then with a shotgun. Today, I want to show you something a little different.

The administrative staff at my church was about to trash an old computer monitor that had to be replaced, but when I heard about it, I thought that another training opportunity had been placed in front of me.

I told the program director that I wanted to take it to work and shoot it up... er, use it for training purposes, she was glad to let me take it.

This is a plain ol' Dell computer monitor, the subject of today's exercise.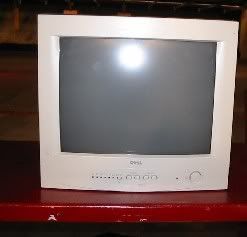 This is a 5.56mm, M-4 Carbine (this one has a suppressor, so it is VERY quiet when you fire it). It is a law enforcement variant of the standard military M-16A2 service rifle.





This is a 5.7x28mm, FN P-90 sub-machine gun. It was designed for the Belgian armed forces, for use by tank and ambulance crews. In American law enforcement, it is used for SWAT operations and close protection agents.





This is a standard Sig Sauer (.357 caliber), model P-229, service pistol. This one is the one I carry on duty.





The monitor with one .357 caliber bullet through it.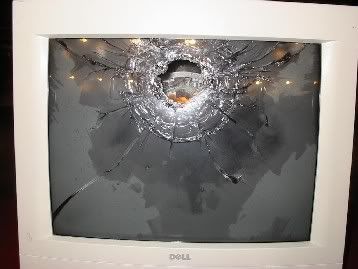 The monitor with one 5.56mm bullet through it.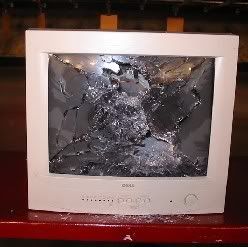 This is the monitor (or whats left of it) with 50 rounds of 5.7x28mm armor piercing ammunition through it (all fired on automatic).





As Borat would say, "very niiice"

GF